The Dogue de Bordeaux
The Dogue de Bordeaux is one of the most ancient French breeds and its presence has been commented on since approximately the 14th century in France. Initially classified as a "Rare Breed" in the United States, the Dogue de Bordeaux was recognized by the American Kennel Club in 2008.
The flattened muzzle and wrinkled face of the Dogue de Bordeaux give this breed both a fierce look useful for deterring strangers, and at other times a comical and endearing softness.
The Dogue de Bordeaux has been used in France as a police dog for many years as their strong, muscular bodies lend both power and speed to chasing down an intruder.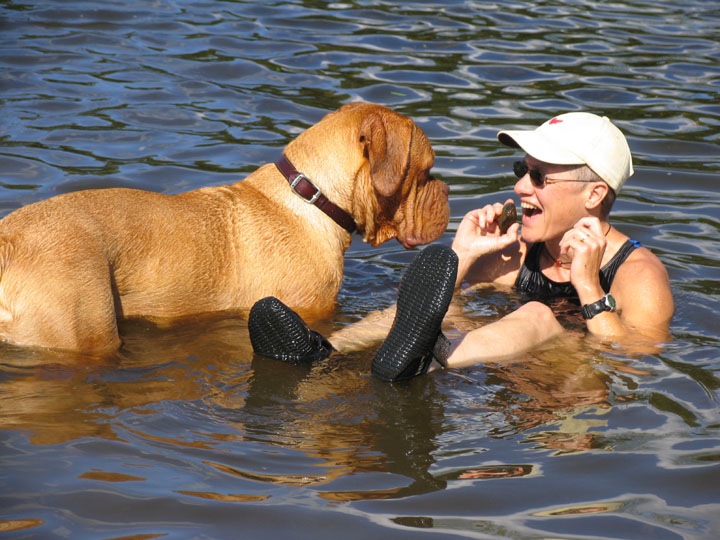 Nancy and Delilah at age six months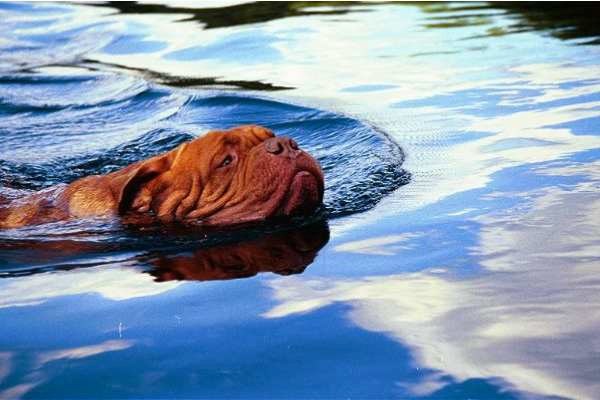 Niki swimming beside Nancy's kayak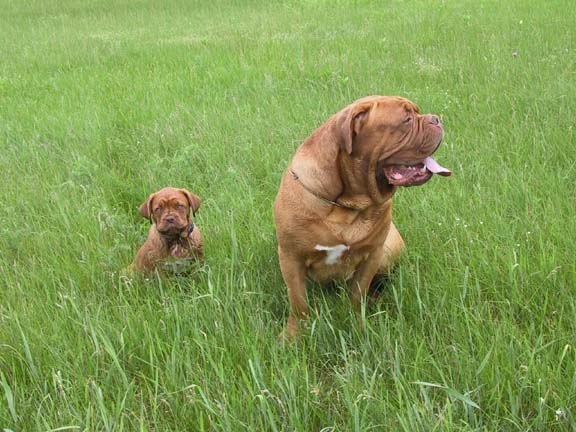 Niki with his daughter, Popo Rose Tembo, AKA the Pope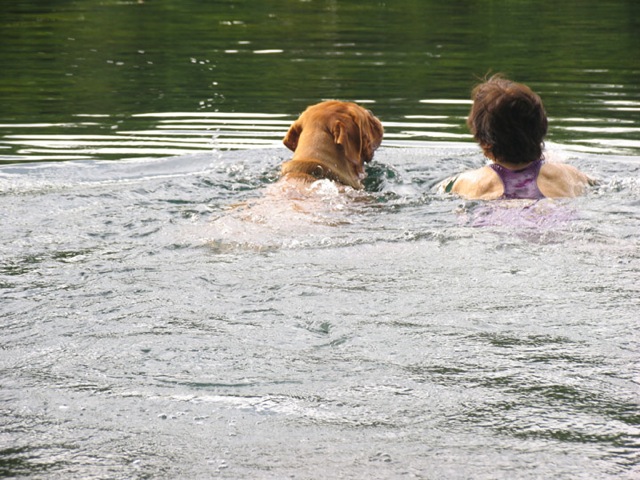 Delilah and Mary take a swim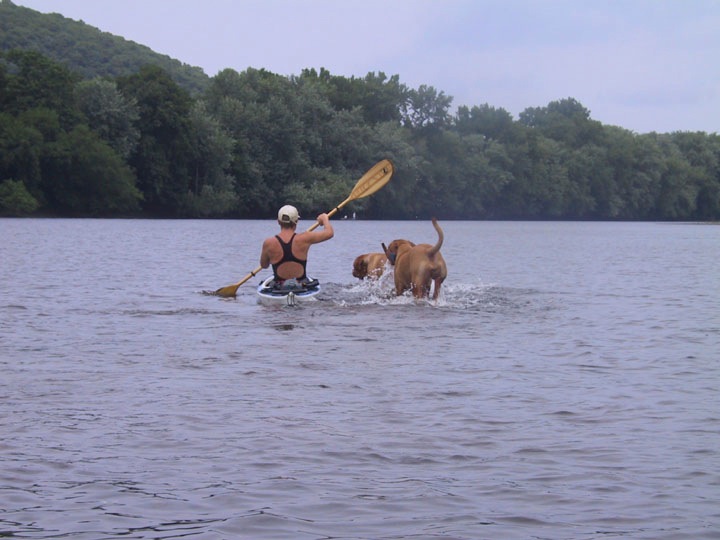 Nancy kayaking with Bibi and Delilah